Win an amazon voucher!

this semester we will DRAW one amazon voucher with a value of 15 Euro among all master students and sixth semester bachelor students that hand in an exam from this semester.

To create a further incentive, under all students that hand in exams, the student

who hands in the most exams

(minimum 2) will get a

voucher for sure.

(To make it clear, only one person is getting this voucher, so make sure you are the person handing in the highest numbers of exams!)

If more students will hand in the same exam it will be obtained to the student first handing it in. (Exception: It was an cooperation, then you include the names of the students who helped you collecting the exam questions in your email) Please DO NOT take exams directly with you because most of the time they are numbered and the lecturer will find out that one is missing. Better try to remember the questions and write them down afterwards.

Just send them to fsi@biologie.uni-muenchen.de :)

We are looking forward to get many exams!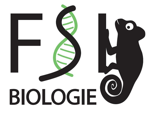 WICHTIG!!
Die Fachschaft uebernimmt keinerlei Gewaehr fuer die Richtigkeit der Unterlagen!
Um immer moeglichst aktuelle Unterlagen zur Verfuegung stellen zu koennen, sind wir auf eure fleissige Mithilfe angewiesen!
Bitte sammelt so viel wie moeglich und lasst es uns zukommen, da wir nicht alleine fuer aktuelle Unterlagen sorgen koennen!
Gerne koennt ihr uns Unterlagen ueber unsere E-Mail fsi@biologie.uni-muenchen.de zukommen lassen.
Vielen Dank fuer eure Mithilfe und viel Erfolg!
IMPORTANT!!
The student council does not give any warranty for the correctness of the documents!
To be able to make as up-to-date as possible documents available, we need your help!
Please collect as much as possible, as we are not able to ensure up-to-date documents alone!
Gladly you can send us documents via our email fsi@biologie.uni-muenchen.de .
Thanks for your help and good luck!



Hier klicken um fortzufuehren/click here to continue